So, just who are these guys of
The Todd Berry Band?
You are about to find out!
Ed "Mr. Ed" Rothacker - Keyboards, lead & backing vocals
Ed Rothacker began playing piano at age 7. By age 13 was playing organ at church. With his brother Phil on drums, he played organ in a rock band during the teen years and accompanying choirs at high school.
Ed sang in the Blue Jackets Choir during basic training in the Navy. Once aboard ship, played organ in the ship's band entertaining the crew and USO's in Barcelona, Athens and Izmir Turkey. The band placed 2nd in the All Navy Talent contest.
Once out, Ed joined a show band playing in night clubs mostly in Florida. He left "show biz" in 1976 but never stopped playing for church services, weddings or just jamming with friends.
In 2012, Ed started a charity called "Piano4Patriots" which offers free music lessons and instruments for kids of our active-duty military families. In 2016 Ed joined the Todd Berry Band on keyboards playing out again after a 40-year pause.
Rob Longest - Lead guitar, lead & backing vocals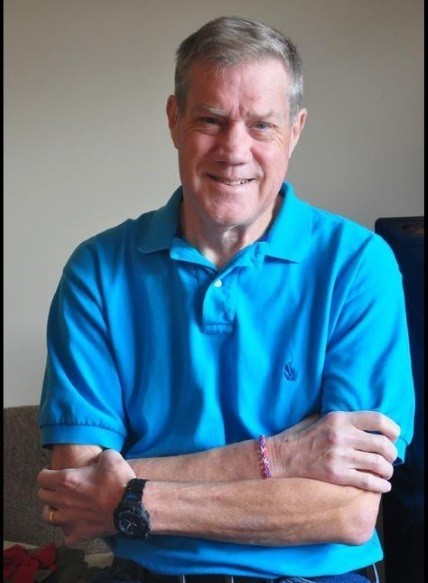 Todd's first public performance was in the form of a guest appearance at a wedding he was attending with his family. There was a band playing that was allowing audience members to come up to sing with the band. Having recognized Todd's gift of singing abilities, at the urging of family and friends, he agreed to go on stage to sing a song or two with the band. The response to his performance was very positive and many people in attendance encouraged him to continue on with his singing ambitions.
Next public appearances were at a series of retirement homes in the area, one of which his Grandmother was in at the time. The seniors were delighted to have this young man at their facilities to entertain them.

When he was 12 years old, he landed a gig as an Elvis Presley tribute artist at the Riviera Hotel in Vegas. As time went on he performed at various fairs, festivals, corporate events, casinos and had competed in several singing competitions coming in 1st in one and 2nd in another. The 2nd place win was on the popular TV show Star Search. Todd was also afforded the opportunity to open for several well known national Country music acts, namely Neal McCoy and Collin Raye.
Today, Todd keeps busy juggling his performances between his solo shows utilizing backing tracks for accompaniment, his live Country band,The Todd Berry Band and his Gospel shows. Also, he continues to promote other artists utilizing his Todd Berry Enterprises services.
Included within the various venues for his solo act, he is still today involved in doing shows in retirement homes all over Ohio and Indiana with great positive response. Todd enjoys seeing the smiles on the senior's faces during his performances. Whether from the confines of their chairs or they happen to muster up the energy to get up out of their seats just to "cut the rug", Todd finds these moments especially rewarding to realize that for a short period of time, he has presented to these folks a means of escape from an otherwise often unfulfilling existence.
Todd allocates time for his company, Todd Berry Enterprises where he provides various promotional services for aspiring artists that are new to the music world. He is also involved with the music ministry of his church regularly performing versions of traditional Gospel and variations of more contemporary faith based music. He has released a Gospel CD entitled There He Is, available at toddberryonline.com
As a solo Country artist,Todd has released a CD of original Country music entitled Don't Let This Hat Fool You and is available at toddberryonline.com. Much of the material from this CD is now being performed live by The Todd Berry Band.
No matter what the venue or style of music being performed, Todd always strives to present a highly energized and professional show that will surely satisfy all in attendance.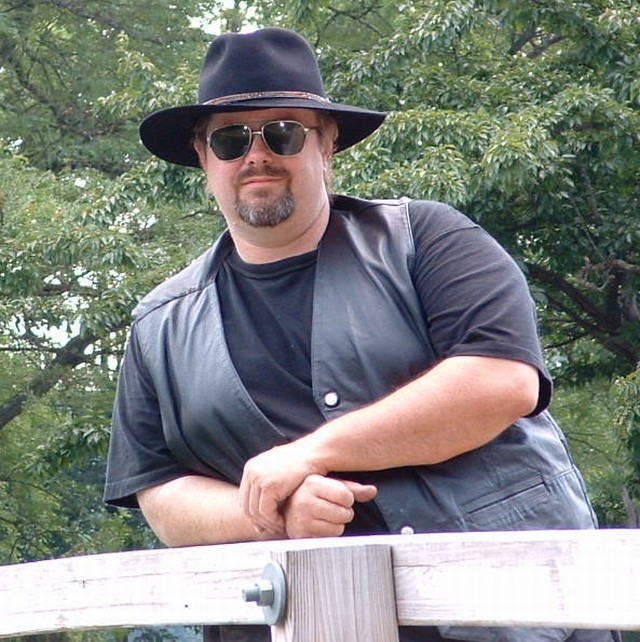 Pete Shapter - Electronic Drums and sampling
Like so many, Rob came down with the guitar bug at a young age. It seemed like a natural progression since his Dad played guitar and gave lessons at their home. If was sort of a family affair in music as Rob's brother was also involved.
Fanning the flames of a destiny with a guitar, Rob's ambitions and love of the instrument were ignited further when his brother would have friends over for regular jam sessions.
Rob was in elementary school when his Dad bought him his first guitar. It didn't take long for him to know that he was hooked for life. Since those days, Rob has played in various styles of bands including Rock, Blues, Folk, Country and more. Time with these bands found him playing gigs in Ohio, Indiana & Kentucky.
In the central Ohio area, he has played at many different venues including Bicentennial Park Pavilion, Scioto River Front opening for David Clayton Thomas of Blood Sweat and Tears fame, numerous State and County fairs, local pubs, private clubs and just about every place possible on a local level. He has also performed at churches,weddings, parties and more.
Whether it's a scorching lead break with a whammy bar or the hushed subtlety of delicate and interesting chord progressions with great tone, Rob delivers it all with authority while maintaining full command of his instrument and sound! Just sit back and enjoy!
Pete's interest in drums came naturally since his father had already been a long time drummer when Pete came along. It was around the age of 9 when he really began to play on his dad's drum kit.
Over the years, along with several of his schoolmates, he played in several elementary and middle school rock bands. Playing in bands continued through high school and beyond. He graciously thanks his Dad and Mom for putting up with it all!
It was late 60's early 70's when Pete discovered and became obsessed with Progressive Rock bands such as Yes, Genesis, King Crimson, Focus and more. At the same time he discovered mighty music of Chick Corea and Return to Forever, The Dixie Dregs, Jean Luc Ponty and numerous other Jazz Rock Fusion artists. It wasn't until the mid 80's when he developed an appreciation for Country music both classic & Modern.
Pete's favorite drummers are many but he holds Jazz drummers Buddy Rich, Louie Bellson, Dave Weckl, Simon Phillips and Bill Bruford at the top of the most amazing drummers on the planet pile.

Pete has played locally in a number of bands and was out of the music scene totally several times over the years. Most recently he really thought he was done with playing in a band but by happenstance was pulled back in by several calls to do fill-in gigs with several bands. This ultimately led to his involvement with The Todd Berry Band where he is enjoying his participation with what he describes as a great bunch of guys with a common love for music, playing live and camaraderie from within.

Ken Baird - Bass guitar, backing vocals
Ken started playing bass in 1964. Major influences include Chris Squire, Gary Thane, Nathan East, John Lodge, Geddy Lee, John Glover and Paul McCartney.
Was a member of Central Ohio bands The Tone Farmers, Southern Justice, Rev'd Up, Southern Thunder and The Todd Berry Band.
Ken likes to play a very solid yet melodic bass line with an emphasis on tonal variations to fit each genre of songs while maintaining the groove.